The European Union have their own version of GNSS which is the GALILEO system. GALILEO is the baby so to say of all GNSS systems, having seen its first launch only in twenty eleven. The system is currently developed and launched by ESA – the European Space Agency. The project is headquartered in Prague, Czech Republic. The system is controlled by two main ground stations – one in Germany and one in Italy. The main intent of the GALILEO project is to provide European member states with an indigenous GNSS system providing high accuracy, real time tracking of objects and their courses, without reliance on the Russian GLONASS, or the American GPS systems.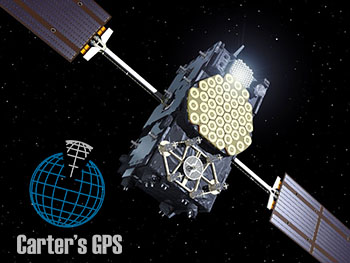 At the moment, low precision functionalities of the GALILEO are freely available to commercial and civilian customers, however the high precision tracking functions are reserved for military and paying customers. The projected cost of the project is estimated at five billion Euro, though it is expected to rise. GALILEO is able to provide accurate vertical and horizontal positioning within 1 metre, and is said to provide much better positioning of objects at high latitudes than any other counterparts. When completely functional, GALILEO will also make search and rescue operations quicker and more efficient as the system's satellites are equipped to receive and transmit signals from distress beacons and relay them to the EU's specialised search and rescue centres.
The GALILEO test satellites saw their first launch in two thousand five, this was the GIOVE-A satellite. Soon after, the need for Europe's own GNSS became apparent, and the GALIELO project was officially underway. The first launch of an actual GALILEO system satellite took place in two thousand eleven. The project however is still in the making, and full operational capacity (FOC) is expected to be achieved by the end of twenty nineteen. At the moment, GALILEO has twelve of its thirty satellites in orbit, and has provided early operational capacity (EOC) since early twenty fifteen. By the year two thousand twenty, ESA expects to have GALILEO's thirty satellites up in orbit and fully operational. When completed and active, the system will total thirty satellites – twenty four deployed in space, and six active spares on Earth.
The GALILEO idea, began in nineteen ninety nine, when the three main contributing nations to the European Space Agency, namely France, Germany and Italy made their initial technological contributions to the new project. The ideas and proposals were boiled down, and a team of engineers from each contributing country began work on their respective part of the early project stages. The first stage of the GALILEO project was officially agreed upon, and put in operation in two thousand three. Unlike its American (GPS), Russian (GLONASS) and Chinese (COMPASS) system counterparts, Europe's GALILEO is predominantly intended for civilian purposes. Except for GALILEO, the rest of the systems are military orientated. Europe's GALILEO will only be shut down and restricted for civilian use in extreme cases, like an armed conflict, in all other cases it will provide its full precision and functionality to both military and civilians.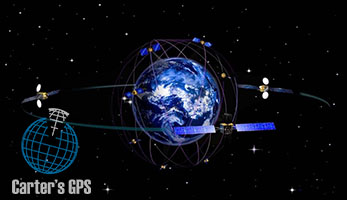 There has been some tension between EU and US over the GALILEO & GPS systems during the development and launch courses. The American GPS system provides higher accuracy for military needs, and is able to block out civilian signals over military ones. This was also one of the main reasons why EU found the funding for the GALILEO as they did not want to depend on the American GPS. The political machinations and various 'concerns' over GPS and GALILEO seem to be resolved, though US did imply they would consider shooting down GALILEO satellites if they were used to guide attacks on US interests. It was agreed for GALILEO to use a different operational frequency as to avoid 'interference' with American GPS.